Download Tinderbox now!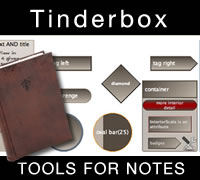 Making Better Notes
Latest Changes
Principles

  Subscribe : get updates in your news reader
Keep in touch!
Keep in touch with new ideas and new tools! Moderated email announcements, concise, and timely. We never share your email address.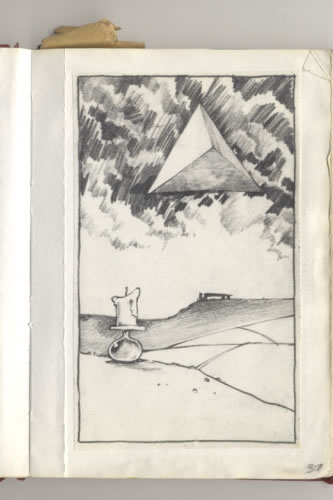 Calendars and journals serve distinct purposes. Journals are for keeping notes. Calendars and PDAs are for managing your time. Keep them separate.
Calendars are for Appointments
Don't try to use calendars as all-purpose journals and ToDo lists. Keep your calendar for things -- such as appointments -- that are tied to a specific time and place.
Calendars are invaluable for managing time. Do have a calendar, and be sure to write things down. Appointments, meetings, vacations. Birthdays and anniversaries. Holidays. If it's tied to a point in time, put it on the calendar. Your calendar is designed to remind you of appointments you've made, events you wish to mark. It's a schedule. Keep unscheduled events off it.
The problem with trying to manage your ToDo list and your calendar in one place is twofold: space, and guilt.
First, you have lots of things to do. Everyone has lots of things to do. Some of these are immediate, urgent, concrete tasks, but other are long-term goals. Some must wait for a suitable opportunity, or require approvals, or demand resources you can't command right away. You may have some ill-defined projects you'd like to undertake, once you understand them more fully. You may have some aspirational plans you hope to explore someday. These are all things ToDo. Your calendar is not the place for them.
Your calendar, on the other hand, is designed to remind you of the handful of appointments you need to undertake at specific times today.
Calendars aren't good at managing hundreds of ToDos; there's not enough space. And lack of space means that if you try to use your calendar to manage your top-priority ToDo items, eventually you'll probably list some items that — for whatever reason — don't get done.
You should have done them; you didn't; they're still waiting. If your calendar is filled with reminders of things you ought to have done but didn't get round to doing, you'll begin to feel bad about it. You'll avoid looking at it, and then you'll start missing appointments. Putting ToDos on your calendar damages the calendar, and doesn't help the ToDos.
Notebooks are for Notes
Things ToDo, and things to think about, belong in your journals or notebook or, your Tinderbox. Whereas calendars are for scheduling, notebooks are for recording.
You need two journals for ideas and for managing things you want to do. Call them your minor and your major journal -- your low tech and your high tech journal.