Download Tinderbox now!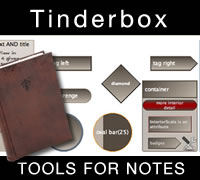 Making Better Notes
Latest Changes
Principles

  Subscribe : get updates in your news reader
Keep in touch!
Keep in touch with new ideas and new tools! Moderated email announcements, concise, and timely. We never share your email address.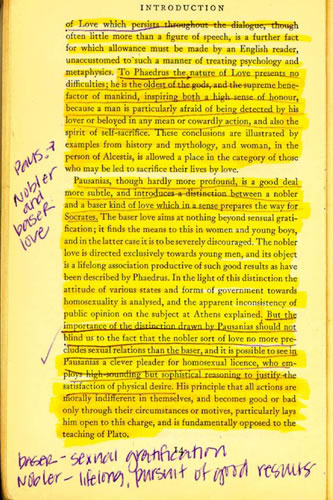 There is never enough time, in part because we are always waiting. Waiting for appointments, waiting for others to arrive or to join us, waiting for airplanes and trains and phone calls.
If you always have a pen, you can use spare moments to write.
Although I don't draw well, I enjoy drawing people I see in cafés and airports. Nothing you do is going to make flight 174 leave sooner, and you'll have plenty of time to read (and perhaps to work on your weekly sweep) while you're sitting on the plane. Airports are a fine place for observation and exploration; you see people in airports you don't see every day.
If enforced waiting makes you anxious -- especially if you don't know how long the wait may be -- you may find waiting to be an opportunity to prep your pages. Short, unpredictable delays can be made less frustrating if you can easily find tasks to improve and organize your work -- filling out expense reports, recording details about potential clients, clarifying hastily-written passages in your notes. Reserve a page in the front or back of your book, briefly listing pages that are incomplete or unsatisfactory: when you find you must wait for a tardy physician or a slow commuter train, this page can give you plenty of worthwhile things to improve the moment.